THE DECEMBER MESSAGE FROM THE PRESIDENT
WATCH this month's message from Judy Baker, the Redwood Writers President.
If you have any questions or would like to volunteer for our chapter, send a message to Judy at [email protected].
JOIN US AT OUR NEXT GENERAL MEETING
December 16, 2023
1 – 3 p.m.
(Come in a literary themed costume for our annual costume party!)
Memoir, A Healing Journey of Resilience & Vulnerability
About the presentation:
The presentation will include plain talk about the rigors and rewards of writing memoir, including the surprising upwelling of vulnerability once the memoir is published.
About the presenter: 
Elisa Stancil Levine's color and pattern design have been featured in every American design magazine, on the cover of Architectural Digest and featured in Elle Décor, House Beautiful, Veranda, Town and Country, Vogue, California Home, Luxe, in newsprint and social media. Elisa is a former board member of The Institute of Classical Architecture and Art and a former board member of Creative Sonoma.
Elisa and her husband live on a ranch on Sonoma Mountain and spend hours hiking, horseback riding, and running in the forest. Meditating, travel, kayaking, mentoring, and lecturing about color and pattern are current endeavors. This or Something Better is Levine's second book. A third book is in the works. Levine's essays have recently appeared in Entropy Magazine; Stirring: A Literary Review; Penmen Review; Writer's Workshop Review; LA Parent and Mindful Word.
Meeting Agenda and Logistics
Cypress Room, Finley Center
Meeting starts at 1 p.m.
Presentation with Elisa Stancil Levine
Board, Chair & Member announcements
Literary Costume Party!
Writing Q&A
Networking & Book Sales
Adjourn at 3 p.m.
This is an in-person meeting. The meeting will be recorded and made available to registrants.
Admission: $5 CWC members, $10 non-members
Redwood Writers is moving to 9 a.m. on the third Saturday of each month, starting in January 2024. See you in the mornings in 2024!
MORE SPEAKERS IN THE MONTHS AHEAD

December 16, 2023, 1 p.m.

Elisa Levine
Memoir, a Healing Journey of Resilience and Vulnerability
Redwood Writers Literary Costume Party!

January 20, 2024, 9 a.m.

Nina Schuyler
Making Metaphors and Other Stylish Things

February 17, 2024, 9 a.m.

Anne E. Belden & Paul Gullixson
Inflamed: More Details Coming Soon! 

March 16, 2024, 9 a.m.

Author Launch!
Did you recently publish a book? You could be one of the featured speakers at Redwood Writers Author Launch! Mark your calendars and stay tuned for more information.
JOIN US AT THE FINLEY CENTER

Redwood Writers meetings are held at the FINLEY COMMUNITY CENTER in Santa Rosa on the THIRD SATURDAY of the month from 1 – 3 p.m. Prices are $5 for members, $10 for non-members.

For more information, CLICK HERE to visit the Meetings page.

All meetings are in person, and will be recorded for later viewing.

Note: Meetings are moving to 9 a.m. in 2024, starting in January.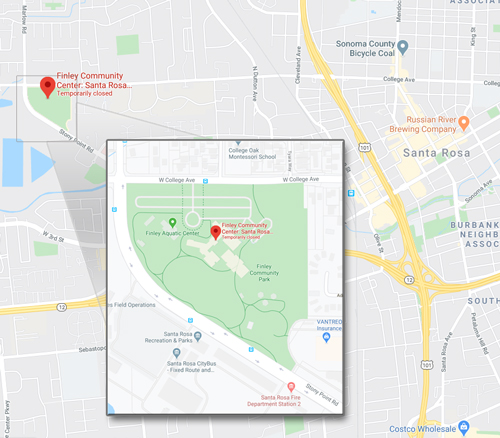 CWC ANTHOLOGY
The Literary Review is a juried collection of poems, stories, fiction, and nonfiction by members of the California Writers Club.  The next Literary review will be published in 2024.